YWCA Honors 2017 Women of Achievement
2017 Award Winners
YWCA Rhode Island names "Women of Achievement" annual event recognizes accomplishments of women across industry, culture and public service
Eleven women and an organization were recognized for their accomplishments promoting peace, justice, freedom and dignity at the 13th Annual Women of Achievement Awards Luncheon, held November 14 at Kirkbrae Country Club in Lincoln. Deb Ruggiero served as the event emcee.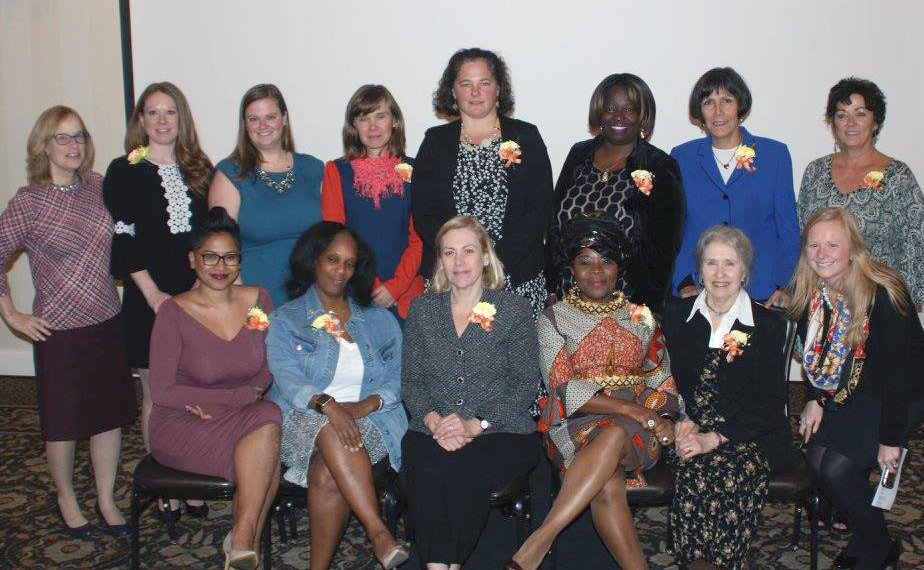 Congratulations to the 2017 honorees. YWCA Rhode Island appreciates the underwriters and attendees celebrating the following Women of Achievement and Organization of the Year: LeeAnn Byrne, Alison Eichler, Anne Grant, Deloris Davis Grant, Marta V. Martínez, Pilar McCloud, Julie Nora, Elin Torell, Vanessa Volz, Henrietta Tonia White-Holder, Chanda Womack and NEARI Children's Fund Gingerbread Express.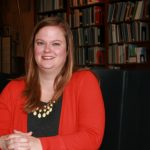 LeeAnn Byrne is the legislative director at the Office of the General Treasurer Seth Magaziner, promoting the Office's initiatives to the Rhode Island General Assembly. Previously, she was the policy director at the Rhode Island Coalition for the Homeless, where she successfully advocated for a dedicated funding stream for housing vouchers for people experiencing homelessness, the passage of the nation's first Homeless Bill of Rights, and the recent $50 million Housing Opportunity Bond (Question 7). Byrne received her Masters in Social Work, with a focus on policy and administration, from Rhode Island College and her Bachelors in Social Work from Providence College.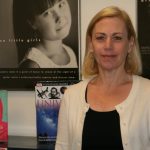 Alison Eichler is president of Sophia Academy's Board of Directors. She returned to Providence in 2005, the city of her youth, to provide a better quality of life for her family, and now works to improve the quality of life for Providence residents. In addition to her position on Sophia's board, Eichler is vice-chair of the Board of the Providence After School Alliance, secretary of the Board of FirstWorks, and a member of the Rhode Island Personnel Appeal Board. Since 1985, Eichler has been co-principal in Eichler Realty Company, which invests in and manages commercial and residential properties. That role led her to purchase, renovate, and operate the Dutch Harbor Boat Yard in Jamestown from 2008 to 2014, when it was sold. Eichler is a graduate of The Wheeler School and New York University.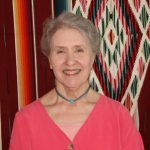 Anne Grant arrived in Rhode Island in 1988 when she was 41 to work with battered and homeless women and their children as executive director of the Women's Center of Rhode Island. She began focusing on women's issues in her twenties when she edited New York City NOW's "Report on Sex Bias in the Public Schools" that helped win passage of Title IX. Her productions on women's history and coeducational sports brought her two Emmy Awards. She has served as a United Methodist Pastor at Trinity and Canaan Churches. Grant's public service is extensive and includes coordinator for Parenting Project, vice chair CommunityWorksRI, president Elmwood Foundation, and executive director of Women's Center RI.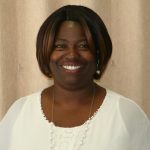 Deloris Davis Grant is an English teacher at Central Falls High School (CFHS) who is dedicated to academic excellence in all forms of communication in the high school classroom. She is an alumna of CFHS and Rhode Island College with a BA in English and Master of Arts in Teaching English. Grant has been awarded an Honorary Doctor of Education and experienced AP English and Drama teacher at CFHS. Grant is the troupe leader of the CFHS International Thespian Society and a member of the English Speaking Union, which sponsors the National Shakespeare Oration Competition. Grant's training in speaking and listening, as well as in language arts has spanned 30 years of experience. She is also a part of the RIC/CF innovation lab. Grant currently serves as a clinical teacher and supervises student teachers from several of the local colleges and universities. She has traveled to more than 70 countries and enjoys learning about cultures and peoples from around the world and has also donated time and effort to help the children of Cambodia and Myanmar. Grant has worked with underserved children and their families for more than 35 years."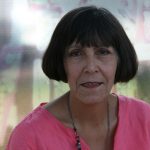 Marta V. Martínez founded the Hispanic Heritage Committee of RI (HHCRI) in 1988 is now the executive director of Rhode Island Latino Arts. She is the founder and project director of the Latino Oral History Project of Rhode Island and is a member of the National Oral History
Association, the National Storytellers Network, the American Folklife Society and on the Executive Committee of Latinos in Heritage Conservation @the National Trust for Historic Preservation. In August 2014, Martínez published a book entitled Latino History of RI: Nuestras Raíces, based on her work with the Latino oral history project. She promotes the importance of collecting history as a way to enhance self pride and a sense of place by offering workshops to young people on the art of collecting oral histories, pairing them with elders and individuals who have a story to tell. Martínez recently opened and manages La Galería del Pueblo | The Village Gallery, a Latino arts gallery and cultural hub. Martínez is a graduate of Providence College. She has a minor in Broadcast Journalism, a Masters degree in print Journalism from George Washington University and certificate of translation/interpretation from Georgetown University and also from Gallaudet University. She is adjunct professor at Providence College and a Humanities Fellow at Brown University; has taught at Central Falls High School and St. Peter's Elementary School, Warwick.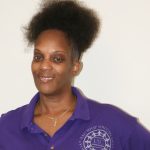 Pilar McCloud is the CEO and founder of A Sweet Creation youth organization, which was founded in the Olneyville section of Providence. McCloud is currently the chairwoman of The NAACP Providence Branch Youth High School and College Chapters as well as an officer and Executive Board member. McCloud serves as the New England Area Conference Advisor for the YouthWorks Committee serving the 15 chapters of the NAACP in the New England area that have active youth councils. She is also co-director of Unified Solutions an incubator organization for grassroots nonprofit organizations in Providence. After working with youth in various communities for over a decade McCloud completed her 3rd term as an AmeriCorps member at Youth Build Preparatory Academy as the mentor team leader. She mentors youth with Big Brothers Big Sisters of The Ocean State, GoodWill Industries, The Met High School and Nathaniel Greene Middle School. She is a member of The National Mentor Partnership. McCloud has received several awards and accolades including The Youth Build 2015 Humanitarian Award, The National Secretaries of State Medallion Award in 2015 for Civic Leadership & Advocacy, along with being the 2015 NAACP Rosa Parks Award winner.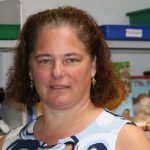 Julie Nora has worked as a bilingual educator in several K-16 educational settings for the past 25 years. She received her BA in U.S. Intellectual History (U.C. Berkeley), her Masters in Teaching English to Speakers of Other Languages (San Francisco State University), and her PhD in Education with a Specialization in Language, Literacy and Culture (University of Rhode Island/Rhode Island College). She worked with international students at an English institute at Bryant University, as a middle school English as a Second Language teacher in Providence Public Schools, as an applied
researcher at the Education Alliance at Brown University, and has been the director of the International Charter School in Pawtucket since 2003. She has authored many articles and books. Seen as a resource to the state in the area of education generally and bilingual education specifically, she is regularly asked to serve on state education working groups.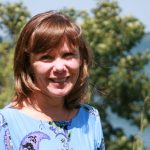 Elin Torell joined the Coastal Resources Center in 2002. As director of International Programs, she leads CRC teams in implementing long-term field programs around the world. She provides programmatic direction and selected technical support within her main areas of expertise: monitoring, evaluation and learning, livelihood development, gender mainstreaming, population and environment, civil society, fisheries management and environmental compliance. Torell has more than 15 years of experience providing technical assistance and leading complex and interdisciplinary projects in East Africa and South East Asia. She is an expert in project management and developing and leading strategic planning, monitoring and evaluation systems that foster learning within projects as well as across multiple projects. Torell has a PhD in environmental studies, an MsC in human and
economic geography and a bachelor's degree in social science.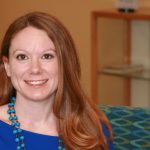 Vanessa Volz has served as the executive director of Sojourner House since 2011. During her tenure, the agency has expanded its mission, developed new residential programming, and grown its budget. She is also an adjunct faculty member at Rhode Island College, where she teaches in the Gender Studies program. She previously practiced law at the Rhode Island Disability Law Center and has published articles in the Rutgers University Women's Rights Journal and the UC Berkeley legal casebook, Reproductive Rights and Justice. She serves as a board member of the RI Coalition Against Domestic Violence and the RI Coalition for the Homeless, and she is a current class member of Leadership RI.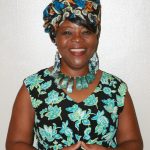 Henrietta Tonia White-Holder is a humanitarian, social entrepreneur, community builder, and passionate advocate for the disadvantaged and underserved. In 2008, using an unexpected "gift" of $1,000, became the visionary founder and CEO of Higher Ground International, a non-profit NGO bringing clean water and sanitation to her native Liberia and mending broken lives resulting from the prolonged civil war in the country. She has been actively involved in her local community, lobbying to end the 14-year civil war in Liberia and was on the forefront of community integration and empowerment for newly arrived war affected young Liberians in Rhode Island. In 2015, Higher Ground International saw further progress, with the opening of its new RUKIYA (African word, meaning: Rising Up | Progress) CENTER on the South Side of Providence. The Rukiya Center focuses on intergenerational programs, women and youth empowerment, the Sweetie Care Program for African immigrant and refugee elders as well as workforce and literacy programs. White-Holder has 24 years experience working in the non-profit sector in Rhode Island – 18 of which she served as a
residential director supporting individuals with differing abilities. She is a currently participating in the Executive Director Leadership Circle at the United Way of RI and is a 2011 graduate of Leadership Rhode Island. She has received numerous recognitions for her work with the most recent being The Providence Newspaper Guild – 2017 The John F. Kiffney, Public Service Award.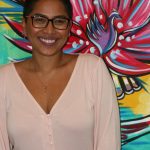 Chanda Womack is the founding executive director of the Alliance of Rhode Island Southeast Asians for Education (ARISE). ARISE's mission is to prepare, promote, and empower Rhode Island's Southeast Asian students for educational and career success. A well-known and charismatic community leader, Womack is a tireless advocate for equity and social justice. ARISE played a major role in the historical passage of the All Students Count Act in the Rhode Island House of Representatives. The legislation aims to "ensure data disaggregation among Asian students, which will allow for data transparency as it pertains to educational outcomes for Southeast Asian students, giving way to providing appropriate supports, services and interventions". She has over a decade of experience in serving underrepresented communities in college access and success. She also serves as the
president of the Board for the Cambodian Society of RI, member of the Racial Justice Coalition and serves on the Inclusive Excellence Commission for Rhode Island College.
An 'Organization of the Year' Award will also be recognized at this event.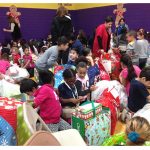 The NEA Rhode Island Children's Fund Gingerbread Express is a program that links members and friends with public school students who are facing a bleak holiday season. The program has embraced thousands of children in need over the years. In many instances, the gifts from the Gingerbread Express are the only gifts the child received. A gift tag cutout in the shape of a gingerbread cookie is made for each of the student recipients listing clothing and shoe sizes along with the child's wish list. The cutouts are then distributed to NEARI members and friends who are willing to be anonymous donors and fulfill the child's needs. To preserve the dignity of the students, the identity of the giver and the recipient is withheld.
With this awards ceremony, YWCA continues to celebrate its sesquicentennial.
"The women we are honoring are nothing short of incredible. They are dedicated to their communities, to women and girls advancement and to making the world a better place. It's an honor for the YWCA to recognize them for their efforts." says Deborah L. Perry, CEO YWCA Rhode Island.
---
About the YWCA:
Founded in 1867, YWCA Rhode Island, third oldest YWCA in the country, is a social justice organization and movement providing direct service to, collaborating with, and advocating on behalf of the most structurally disenfranchised people in our society including low-wage workers, the unemployed, women and girls, people of color, English language learners, immigrants, survivors of abuse, members of the LGBTQQ community, as well as current military and veterans. We have a deep and abiding commitment to working on issues of economic, gender and racial justice: particularly in the places where these systems of oppression overlap each other.