2015 Award Winners
YWCA Rhode Island recognizes women in industry, culture and public service
Thirteen women and an organization were recognized for their accomplishments promoting peace, justice, freedom and dignity at the 11th Annual Women of Achievement Awards Luncheon, held September 29 at Kirkbrae Country Club in Lincoln. Deb Ruggiero served as the event emcee.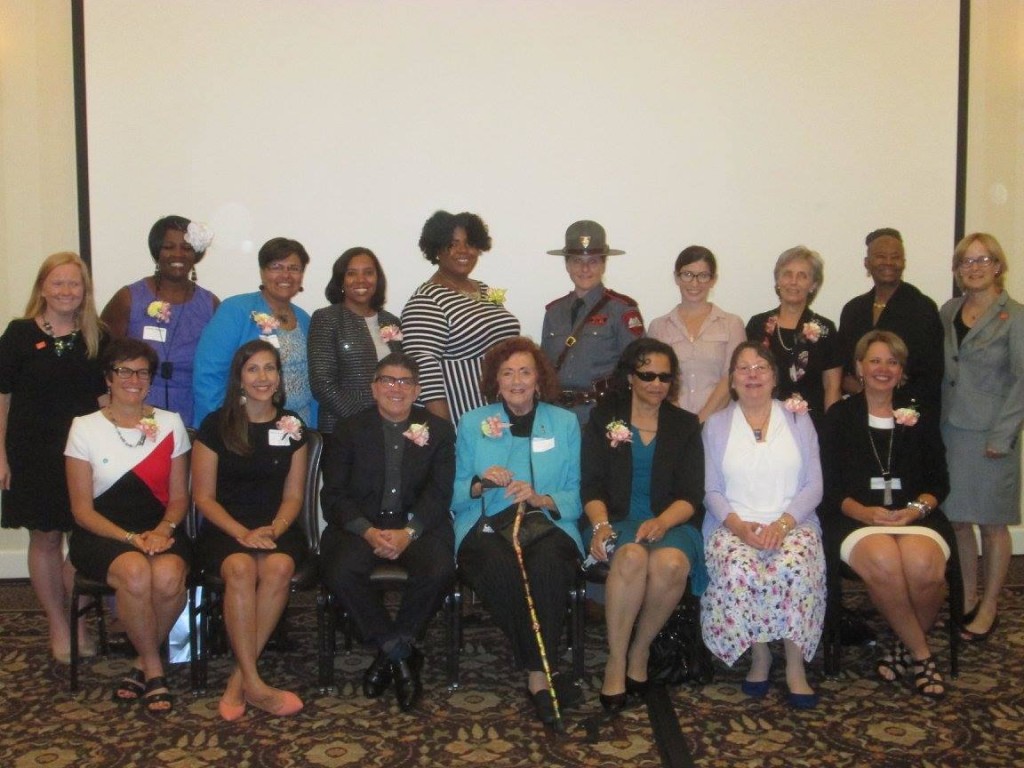 Congratulations to the 2015 honorees. YWCA Rhode Island appreciates the underwriters and attendees celebrating the following Women of Achievement and Organization of the Year: Aleatha M. Dickerson, Sabina Matos, Edna O'Neill Mattson, Rebeca Filomeno-Nason, Catalina Martinez, Laurie Ludovici, Kathryn Quina, Kim A. Ripoli, Charon L. Rose, Carlene Casciano-McCann, Carmen Diaz-Jusino, Deborah DeBare, Cheryl Albright, Rebuilding Together Providence, and volunteers from Honeywell Hometown Solutions.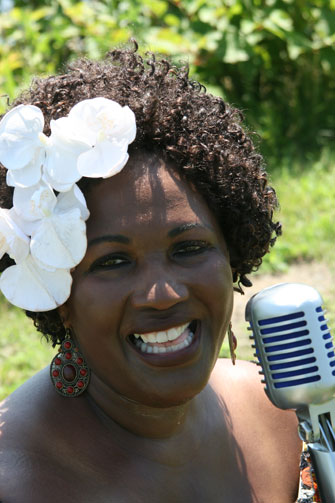 Cheryl Albright
In 1969, desegregation forced 9-year-old Cheryl Albright to step out of her familiar black church, school, and community in the foothills of North Carolina into a white school where she and four other black students learned about racism. Singing became her ticket to acceptance. She has lived in Rhode Island since 1980 and has performed throughout the Atlantic seacoast. Her production "Oh Freedom Over Me!" weaves her own story and those of five African-American women singers from 1880 through the turbulent Twentieth Century.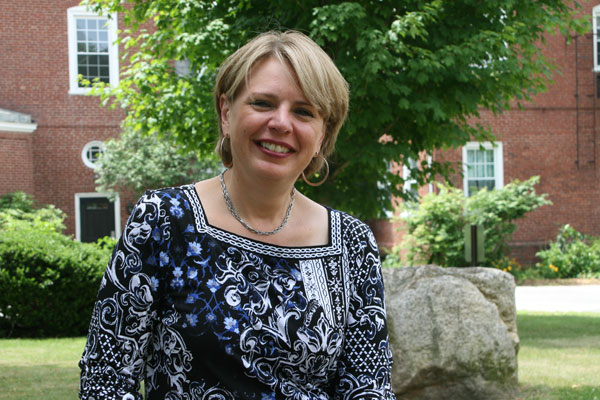 Carlene Casciano-McCann
Carlene Casciano-McCann has been the executive director of St. Mary's Home for Children since 2008. She holds a bachelor's degree from Stonehill College and master's degree from Rhode Island College. Recognizing the need for an approach based on dignity, meaning and youth and family voice and choice, Casciano-McCann has focused on improving all facets of service delivery in order to provide trauma-informed services to the youth and families served by St. Mary's Home for Children.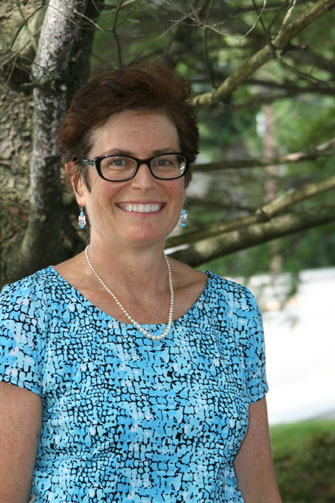 Deborah DeBare
Deborah DeBare, executive director of the Rhode Island Coalition Against Domestic Violence, has been there for nearly twenty years. Prior, she spent five years at Domestic Violence Resource Center, four years at RI Rape Crisis Center and two years working for State of Rhode Island in the Department of Mental Health. A Brown University graduate with a B.A. in American Civilization, DeBare also holds a Master in Management of Human Services from the Heller School at Brandeis University. DeBare has been involved in numerous boards and task forces, including National Network to End Domestic Violence, RI Coalition for the Homeless, RI Emergency Food & Shelter Board, National IPV Prevention Council, and United Way Community Investment Advisory Council.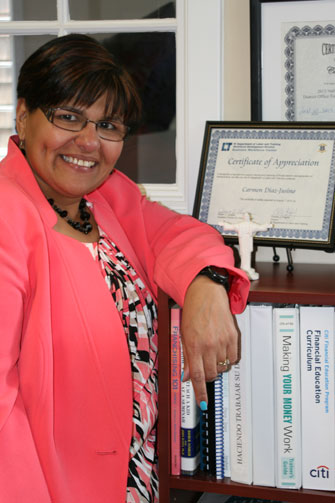 Carmen Diaz Jusino
Carmen Diaz Jusino has been with the Center for Women & Enterprise, for the past eight years. She has a diverse array of professional experience – educator, community resources representative, job developer, counselor for teenagers, Spanish interpreter and manager. Jusino is also an entrepreneur having started a learning center in her home country, the Dominican Republic. Today she is the director of New Enterprise and WBC, for CWE's four locations in New England. She holds degrees in Social Studies and Psychology and a Master in Science-Concentration in Organizational Management and Leadership.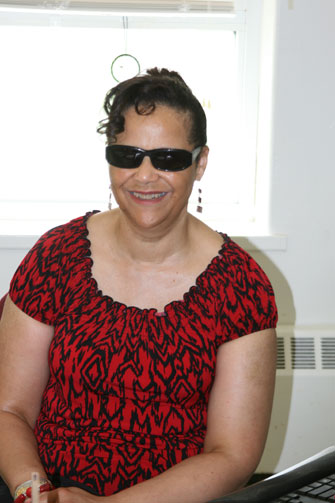 Aleatha Dickerson
Aleatha Dickerson has served as project manager for the Rhode Island Senior Medicare Patrol Project at the Rhode Island Department of Human Services, Division of Elderly Affairs. She is also program manager for the Rhode Island Title IIIC Congregate and Home Delivered Nutrition Programs; and program manager for the Rhode Island Title IIID Health Promotion and Medication Management program grants. In addition, she serves as project director for the Commodities Supplemental Food Program. Dickerson previously worked for the Rhode Island Services for the Blind and Visually Impaired Independent Living Program as a rehabilitation teacher. She earned a Master of Science degree from the University of Rhode Island and has a Bachelor of Science degree from Rhode Island College.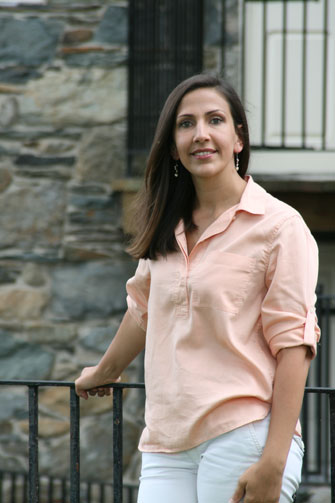 Rebeca Filomeno-Nason
Rebeca Filomeno-Nason is a high school guidance counselor for Sheila C. "Skip" Nowell Leadership Academy, a public charter school that educates pregnant, parenting and underserved adolescents. Like many of her students, Filomeno-Nason was a teen mom. She balanced motherhood, work as a preschool teacher, and study at Community College of Rhode Island. She went on to Lesley University, graduating with a bachelor's degree in Human Development. Filomeno-Nason then began working as an educator at The Learning Community Charter School. Concentrating on her life-long dream of becoming a high school guidance counselor, she went on to pursue a master's degree in School Counseling from Seton Hall University. Currently, Filomeno-Nason is seeking her administrator certification through the Principal in Residency Network.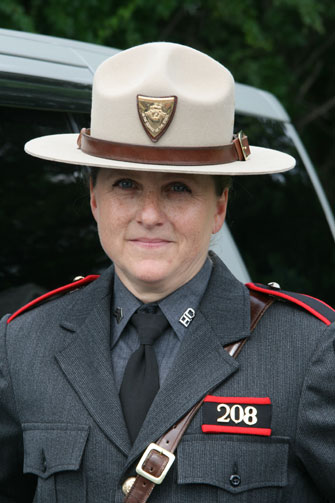 Laurie Ludovici
Laurie Ludovici is in her eighteenth year in law enforcement, currently serving as division accreditation manager with the Rhode Island State Police. Under her guidance the Rhode Island State Police was awarded "Accreditation with Excellence" based on the national gold standard assessment model. A combat veteran as well, she retired from the Army National Guard as a major following her tour flying UH-60 Black Hawks in Iraq. Ludovici was the first female candidate from Rhode Island to attend and graduate from the U. S. Army's flight training program. She is a graduate of Roger Williams University. Lucovici was recently selected for a three-year appointment as the sole law enforcement representative to the National Child Safety Board.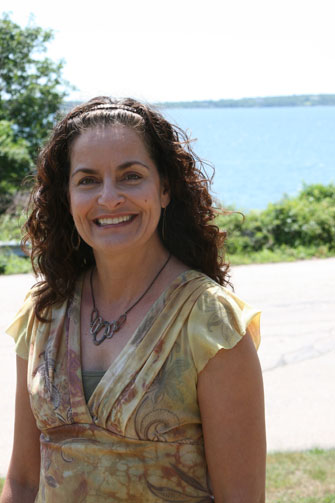 Catalina Martinez
With three graduate degrees from URI – MS in Oceanography, MMA in Marine Affairs, and an MBA – and a distinguished career with the U.S. Federal Government, Catalina Martinez achieved significant academic and professional success against all odds. After dropping out of high school and obtaining a GED, she spent many years working with urban school children and victims of domestic violence while pursuing her education. Throughout her life, Martinez has worked to bridge the equity divide by developing opportunities for groups historically underrepresented and underserved, and she remains determined to help increase potential for life success for individuals born to challenging circumstances.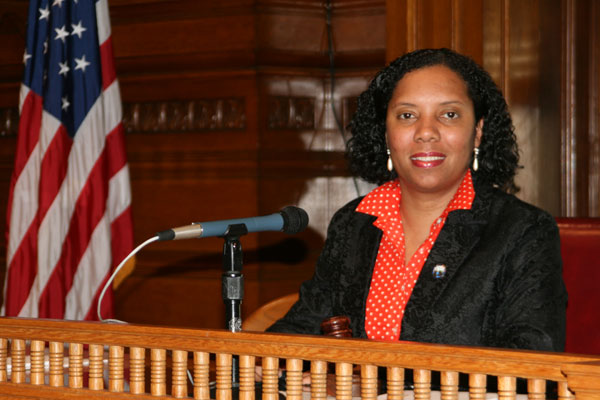 Sabina Matos
Providence Council President Pro Tempore Sabina Matos was first elected Councilperson for Ward 15 in 2010, and was re-elected in 2014. She represents Olneyville, as well as parts of Silver Lake and Valley neighborhoods. She is the first Latina Council President Pro Tempore in Providence's history. Matos graduated from Rhode Island College with a BA in Communications and Public Relations. She is a graduate of the Latina Leadership Institute and Leadership. Matos is a past President of Rhode Island Latino Political Action Committee. She has served on many boards including Olneyville Housing Corporation, United Way of Rhode Island and ECAS Theater.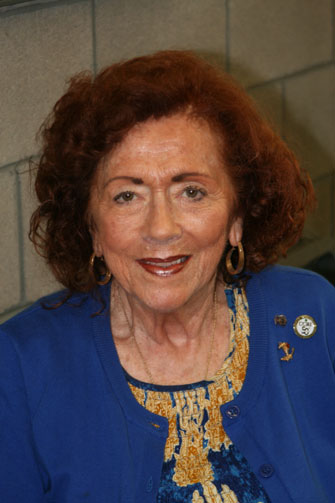 Edna O'Neill Mattson
Edna O'Neill Mattson has a long history of volunteerism such as with The Navy Relief Society and American Red Cross. She has served on the North Kingstown Personnel Board, North Kingstown Democratic Town Committee – 1st Woman Chair, and helped organize the Rhode Island Democratic City and Town Chair Associations. She served on the Rhode Island Boy Scouts Board and participated as a den mother. At CCRI, she is active with both the CCRI Foundation and Student Leadership Committee. Mattson is still active on a number of committees both at CCRI as well as politically. Presently she serves as a Rhode Island Democratic National Committee Women.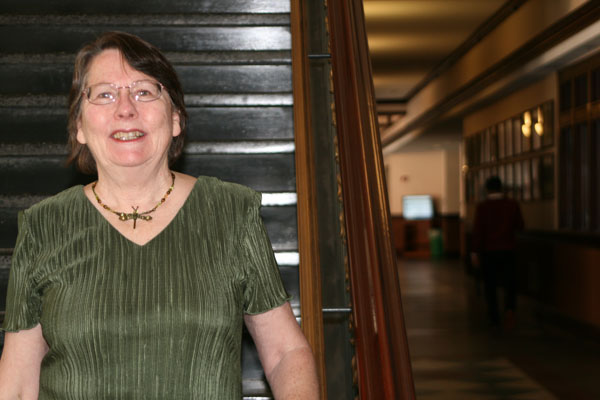 Kathryn Quina
Kathryn "Kat" Quina combined a passion for social justice with academia, teaching Psychology and Women's Studies and serving in various administrative roles at the Providence campus of the University of Rhode Island. She has coauthored or coedited six books and numerous articles addressing sexual assault and trauma, incarcerated women, HIV risk, multicultural teaching, and gender in the workplace. Active in local and national organizations, she has been recognized locally and nationally for advances in multicultural psychology, mentorship for women, and service to feminist psychology.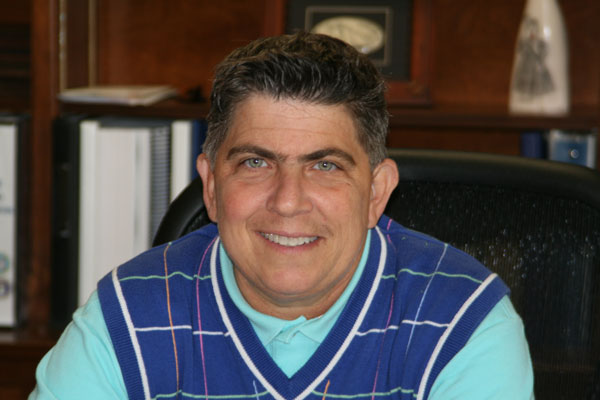 Kim A. Ripoli
Kim A. Ripoli is the associate director of the Division of Veterans Affairs for the State of Rhode Island. During her 26 years in the U.S. Navy, she advanced through very competitive ranks. As a result of her efforts, Ripoli received a follow on assignment to The Pentagon. Her military decorations include three Navy and Marine Corps Commendation Medals, eight Navy and Marine Corps Achievement medals, Army Achievement Medal, Combat Action Ribbon, Presidential Unit Citation, Iraq Campaign Medal, Global War on Terrorism Medal, Kuwait Liberation Medal-Saudi Arabia, Kuwait Liberation Medal-Kuwait and various service, unit and campaign awards. She is a key member of the team working on the new $94 million RI Veteran Home construction project. Ripoli holds a bachelor's degree from Rhode Island College and master's degree from Salve Regina University.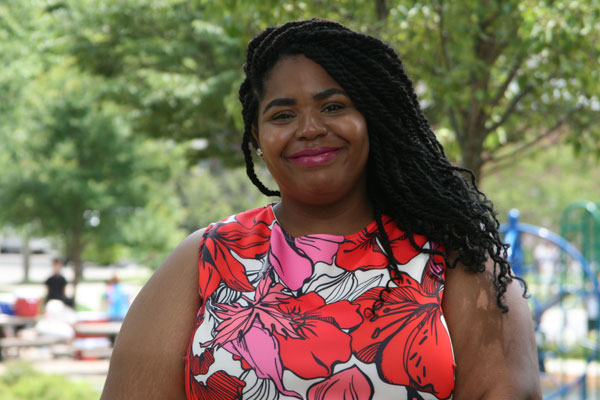 Charon Rose
Charon Rose is the director of constituent relations for General Treasurer Seth Magaziner. Rose is a lifelong Rhode Islander with deep roots in the capital city, Providence. A graduate of Classical High School, she is a first generation college graduate receiving her Bachelor of Arts in Communication from Rhode Island College. Growing up in the city's Chad Brown neighborhood, Rose had an early understanding of social inequality and injustices. Because of that, she became active in local politics and has been a volunteer and staff member for a number of elected officials. Rose is president of the Young Democrats of Rhode Island, the organization's first Black president, and co-director of New Leaders Council Rhode Island.
YWCA Rhode Island also recognizes 'Organization of the Year': Rebuilding Together Providence and volunteers from Honeywell Hometown Solutions.
Rebuilding Together works to positively impact whole communities through rehabilitation of homes and surrounding schools, parks, gardens and nonprofit facilities. They are engaged in creating changes across the country with the help of everyday citizen volunteers, skilled tradespeople and the support of local business and corporate partners. Rebuilding Together Providence has provided these services in Rhode Island for more than 20 years.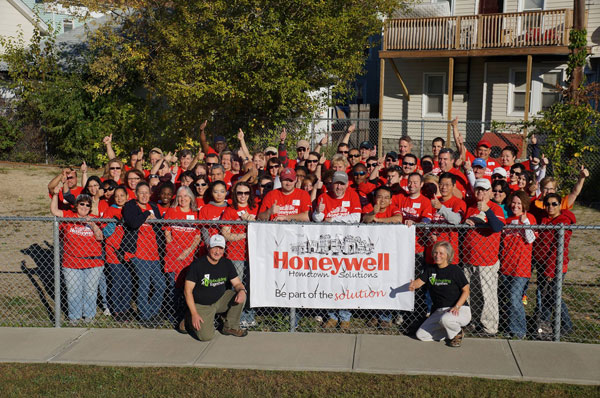 Honeywell Hometown Solutions, company's global citizenship initiative, along with leading public and non-profit institutions, is connecting in powerful ways. Since 2003, Honeywell is a national sponsor for Rebuilding Together, and combined with their expertise, are dedicated to helping struggling families live healthier and safer lives.
A volunteer day was coordinated by Rebuilding Together Providence with assistance from volunteers at Honeywell Hometown Solutions. Fall projects were completed at the Central Falls/Pawtucket Campus of YWCA Rhode Island such as building raised garden beds, repairing fences, cleaning up the grounds, painting walls, and hanging new curtains/blinds. Programming on this campus includes ENCOREplus®, a systematic approach to women's health promotion; Sarah Frances Grant Homestead, permanent supportive housing program for women with disabilities experiencing homelessness; and the YWCA sponsored Sheila "Skip" Nowell Leadership Academy, a public charter high school geared to serve the needs of pregnant and parenting youth and their families.