Women of Achievement 2014 honorees
THEME ~ PEACE, JUSTICE, FREEDOM AND DIGNITY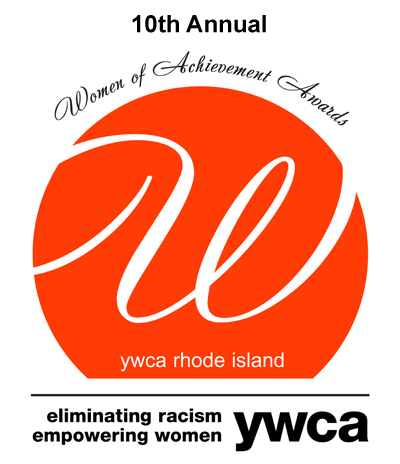 Four hundred forty five (445) people gathered to celebrate 13 Women of Achievement along with an Organization of the Year at Kirkbrae Country Club in Lincoln on September 30 as part of the YWCA Rhode Island 10th Annual Awards Luncheon. YWCA Rhode Island appreciates the underwriters and attendees celebrating the following honorees: Sierra Barter, Haiganush R. Bedrosian, Cathy Clasper-Torch, Jeanne Gattegno, Marie Ghazal, Sally E. Lapides, Leah Williams Metts, Donna Montaquila, Janet Pichardo, Lisa A. Ranglin, Toby Simon, Linda N. Ward, Laurie White, and National Association of Women in Construction No. 1 of Rhode Island, Chapter 52.
Read more from YW She Shines
|
View the photo gallery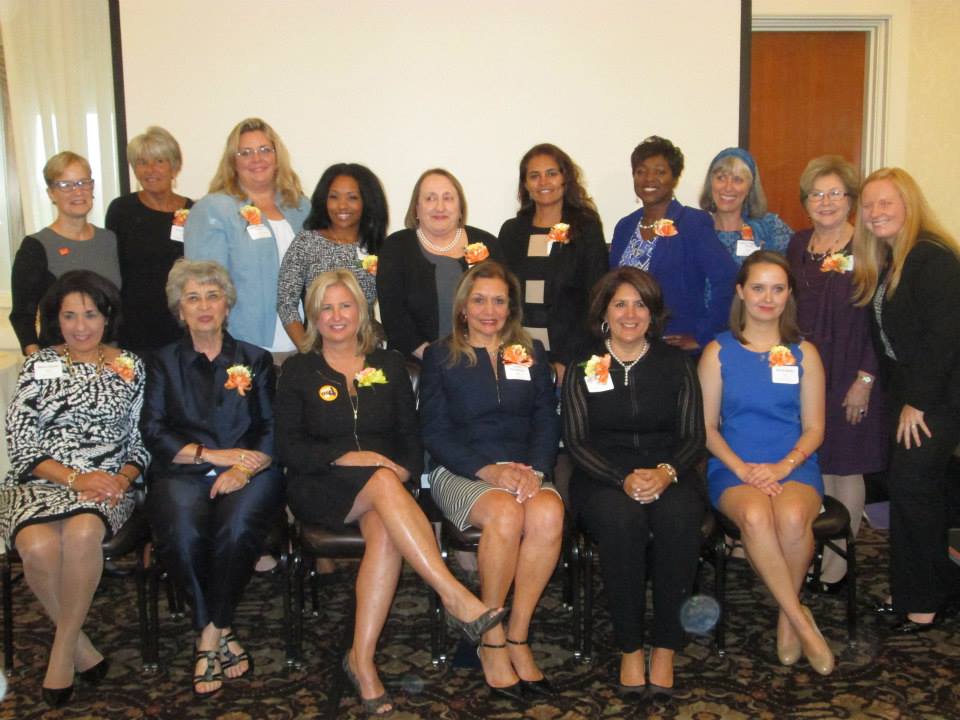 Photo from left, back row: Deborah L. Perry – CEO, YWCA Rhode Island; Toby Simon; National Association of Women in Construction No. 1 of Rhode Island, Chapter 52 – Virginia Bragger Hucks; Leah Williams Metts; Linda N. Ward; Janet Pichardo; Lisa A. Ranglin; Cathy Clasper-Torch; Jeanne Gattegno; and Meghan Grady – COO, YWCA Rhode Island. Front row: Marie Ghazal; Haiganush R. Bedrosian; Laurie White; Donna Montaquila; Sally E. Lapides; and Sierra Barter.
---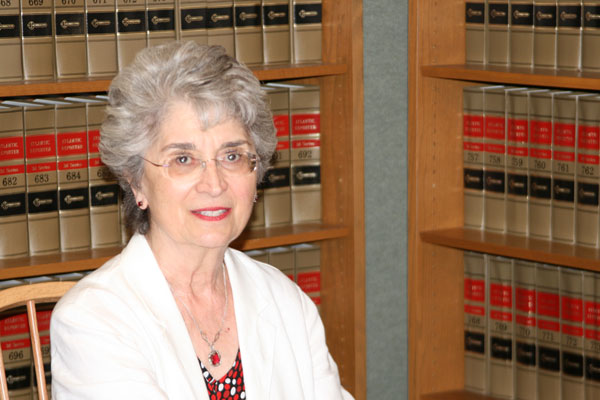 Haiganush R. Bedrosian is the first woman appointed as the Chief Judge of the Rhode Island Family Court on December 10, 2010, having served as an Associate Justice of the Court for thirty years. She taught elementary school for six years after graduation from Brown University. Upon graduation from Suffolk Law School, she served as Law Clerk for one year at the Rhode Island Supreme Court. In private practice, specializing in Family Law cases, she was often appointed by Family Court Judges to represent youth charged with delinquency offenses or to act as guardian ad litem to children in the custody of the Rhode Island Department of Children, Youth & Families. While in private practice, she was employed part-time in the Attorney General's Prosecution Unit. In 1980, Governor J. Joseph Garrahy took the bold step to appoint her as the first woman in the Family Court. Read more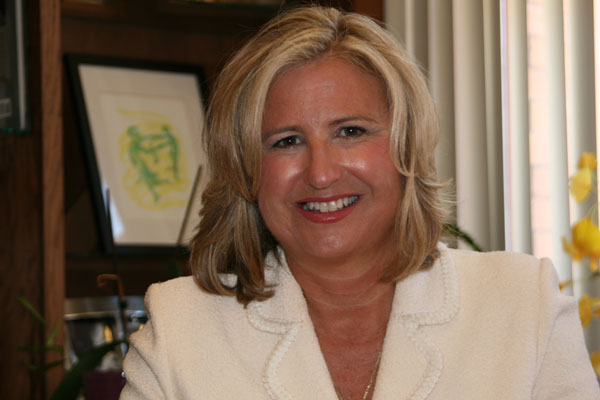 Laurie White is president of the Greater Providence Chamber of Commerce — Rhode Island's largest private sector business advocacy and economic development organization. The mission of the Chamber is to be the advocate for growing and protecting the business community in Rhode Island. A significant portion of the Chamber's work over the last several years has been devoted to developing the state's Knowledge Economy by driving entrepreneurship, medical, academic and industry collaboration, technology transfer; talent retention, competitive tax policy, niche industry identification and business recruitment. She is a frequent speaker on these subjects. White is an honors graduate of the University of Rhode Island where she received a Bachelor of Arts Degree in Journalism. She also actively participates in community and professional organizations as diverse as the University of Rhode Island Foundation and the Rhode Island Quality Institute. Read more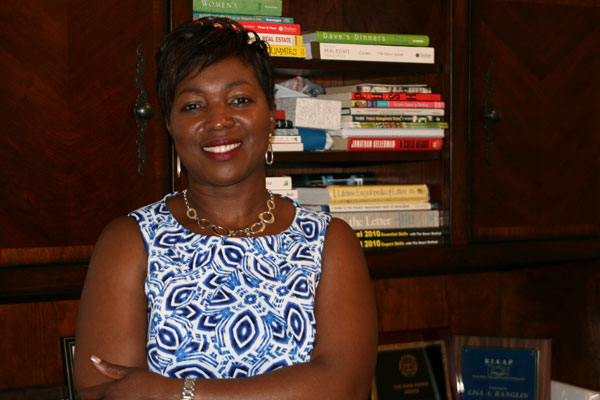 Lisa Ranglin is a vice president at Bank of America. She has over 10 years of experience in project management, business process improvement and organizational change management. In 2001 Ranglin set out on a journey to close the technological disparity, which existed in the African American community when she founded Black Data Processing Associates (BDPA) Rhode Island Chapter. BDPA delivers IT excellence to members, strategic partners, high school seniors and local communities. Ranglin is the founder and president of the Rhode Island Black Business Association — a non-profit organization, dedicated to enhancing the growth and economic empowerment of minority owned businesses by providing them a forum to competitively participate in the local and global economy primarily through business development, advocacy, mentoring, and professional development. She holds a Bachelor of Science Degree in Computer Programming Technology from New England Technical College. In addition, she is a certified Project Management Professional, holds Six Sigma Green Belt Certification, awarded by Bank of America and a graduate of Leadership Rhode Island. Read more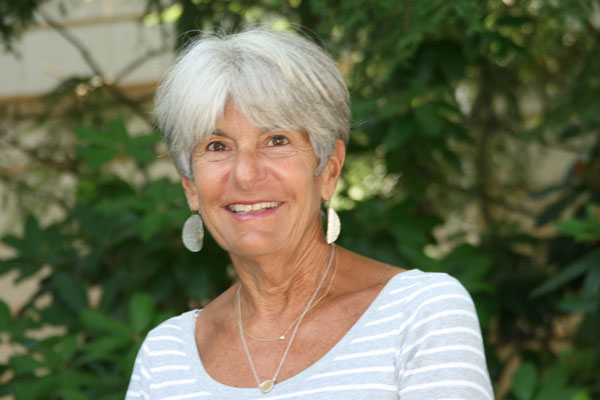 Toby Simon is the director of the Gertrude Hochberg Women's Center at Bryant University. Serving as the first director, Simon's responsibilities include providing leadership for programs addressing women's concerns, collaborating with faculty and staff, and working on retention of women students. Specific responsibilities include advocacy on sexual assault and sexual harassment, women's health, campus climate and women in business. She received a Bachelor of Arts Degree at Syracuse University and a Master's Degree in Education at Tufts University. Simon has taught Human Sexuality courses at several colleges and universities and is the author of numerous articles and books on sexual assault, sexuality, and the connection between alcohol and sexual behavior. For the past twenty years she has been working in Haiti, most recently at the YWCA Haiti, as a board member and trainer. Read more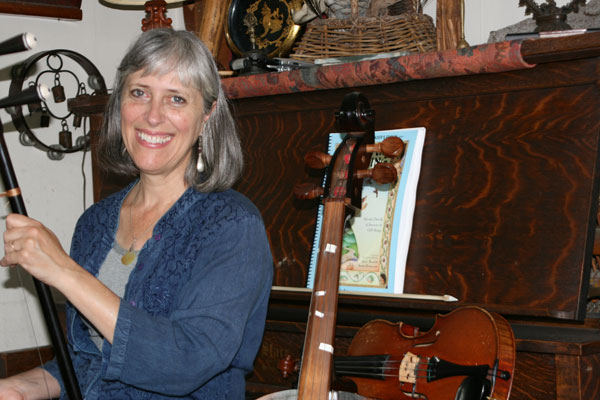 Cathy Clasper-Torch, a multi-instrumentalist (violin, piano, cello and erhu) has been playing, teaching, and performing in Rhode Island and New England for over 20 years with various groups, instrumental and vocal. Her passion is collaborating with others, and believes music is a powerful soul-force that brings people together in spirit and community. Whether she's accompanying city youth in a musical production, or teaching fiddle classes to adults, or group singing, Clasper-Torch's greatest joy is empowering others to feel the music move within, and be able to express it. She performs regularly with The Gnomes Band and Atwater-Donnelly Trio. She sings with the Grace Note Singers and the RI Feminist Chorus. To hear her music and see a calendar of upcoming shows, visit www.cathyclasper-torch.com. Read more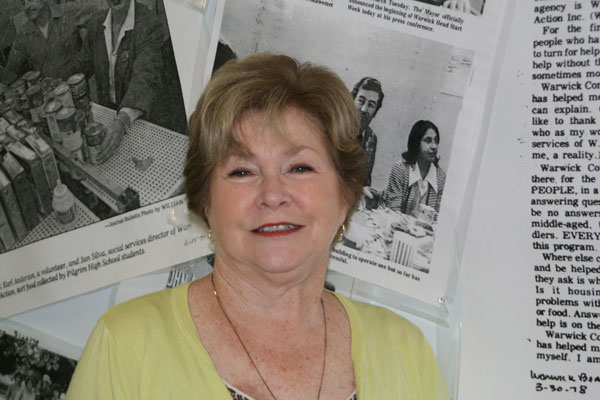 Jeanne Gattegno's career in social services spans over 45 years, first working for Progress for Providence and then as executive director of the Joslin Center before taking the helm at Westbay Community Action. She was also one of the founders of Rhode Island Food Bank and Rhode Island Donation Exchange. She joined Westbay as president and CEO in 1982, overseeing a ten-million-dollar budget, eight directors, seven departments, 80 employees and hundreds of volunteers. She also works with a supportive board of directors. Her able staff serves 10,500 client households annually and is the largest agency in Kent County. Gattegno is active with Warwick 13 and Rotary Club of Warwick, where she served as president 2008-2009 and in 2010 traveled to Dominican Republic to build a health clinic with the Rotary. Read more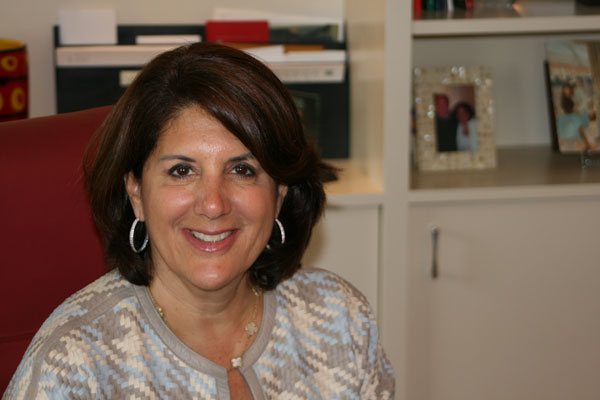 Sally Lapides is president and CEO of Residential Properties Ltd. — a premier residential real estate firm that she co-founded in 1981. A graduate of Boston University with a Bachelor of Art Degree in Art History, Lapides has made enriching our quality of life a priority and works diligently on behalf of the organizations that bring culture and charity to the lives of Rhode Islanders. She has served as the vice chair of the Board of Governors at the Rhode Island School of Design Museum and has been a trustee on the boards of Roger Williams University, Smith Hill Center, Trinity Repertory Company, and Providence Country Day School. She was the former chair of the Board at The Gordon School, the Newport International Film Festival, Global Alliance to Immunize Against Aids, and The Rhode Island Foundation's Equity Action Campaign Committee. Read more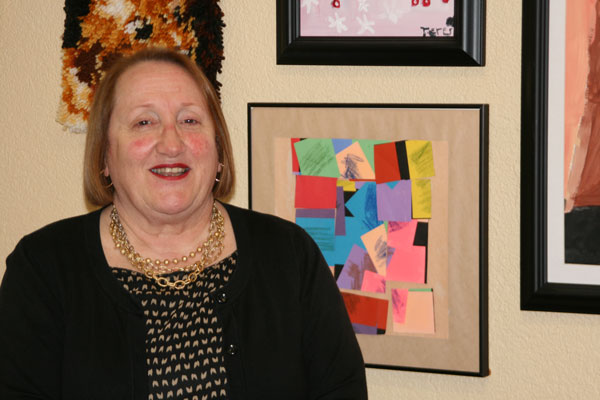 Linda N. Ward is co-founder and executive director of Opportunities Unlimited, Inc. — an agency whose mission is to support people with differing abilities to lead rich and fulfilling lives and to ensure that all people regardless of abilities are treated with dignity and respect. Ward is a founding member of the RI Disability Vote Project. She was appointed to the Governor's Commission on Disabilities and serves as chair of the legislation committee. She is a board member and past president of the Community Provider Network of RI. She is a supporter of the RI Coalition for the Homeless and a member of Women Ending Hunger at the RI Community Food Bank. Ward received her Bachelor's and Master's Degrees from Rhode Island College. She is a graduate of Leadership Rhode Island and a 2009 Fellow of The Initiative for Nonprofit Excellence at The Rhode Island Foundation. Read more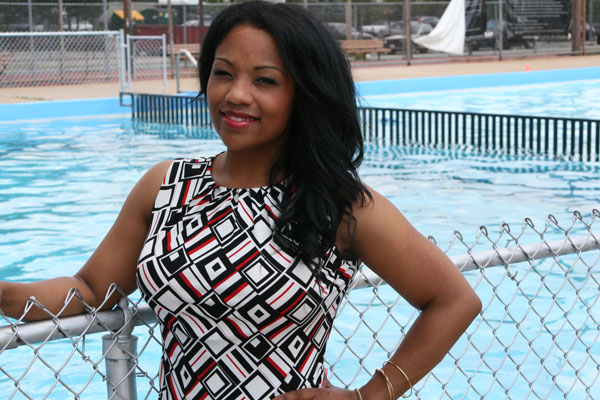 Leah Williams Metts graduated from Hope High School and served as class president. She holds a Degree from Empire Beauty School. She attended Rhode Island College and Community College of Rhode Island. Metts co-chairs the alumni board at Davey Lopes Recreation Center, a place she credits for keeping her safe and off the streets as a child. She was integral in the formation of the NAACP Youth Council on which she serves as chairwoman and sits on the Executive Board of the NAACP. She is a member of the Southside Elementary Charter School Board and Providence Police Advisory Board. She serves as a Court Appointed Special Advocate. She also serves as political consultant on several current statewide campaigns. Metts is the director of community engagement and outreach for OIC of Rhode Island providing job training and placement. She is also the community outreach coordinator for Swim Empowerment. Read more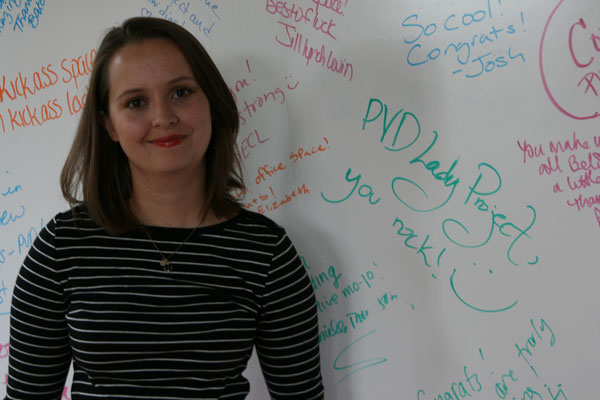 Sierra Barter received a Bachelor of Science Degree in Advertising and Marketing Communication from Johnson & Wales University. She worked for WaterFire Providence and a small web firm before joining her alma mater as their student services social media coordinator. Barter is the co-founder and president of PVD Lady Project — connecting, inspiring and showcasing local women through events, membership and community engagement. Barter also runs her own social media consulting business, @SierraBarter and volunteers with PAWS New England. She serves on the board of Girls on the Run RI and the Summit Neighborhood Association. Barter is pursuing her Master of Business Administration Degree at Johnson & Wales University. Read more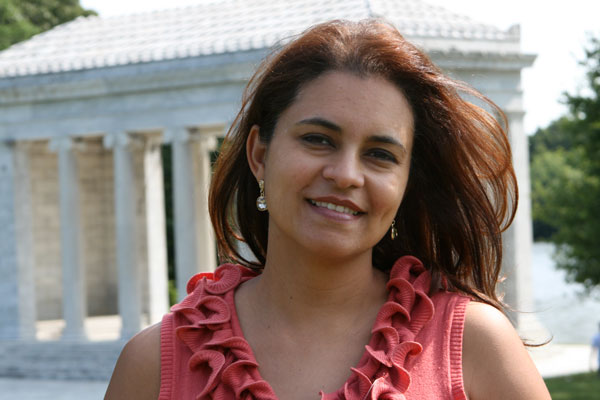 Janet Pichardo is the director of family and community engagement for the Providence School Department. Since 2003, she has worked with district staff, community organizations and parents with developing and implementing district initiatives to improve student achievement in the state's largest school district. She is involved in various steering, advisory and working groups with a focus of doing what is best for kids while including parent voice along the way. Her previous work experience in the state and banking industry allowed her to assist individuals with the "know how" of accessing home ownership and entrepreneurship opportunities. Her active participation in the community has shaped a strong willingness to make a difference in the lives of others. Pichardo has a Master's Degree in Global Business-Organizational Leadership from Johnson & Wales University and in 2007 was an award recipient of the "40 Women We Admire" from Big Sisters of Rhode Island. Read more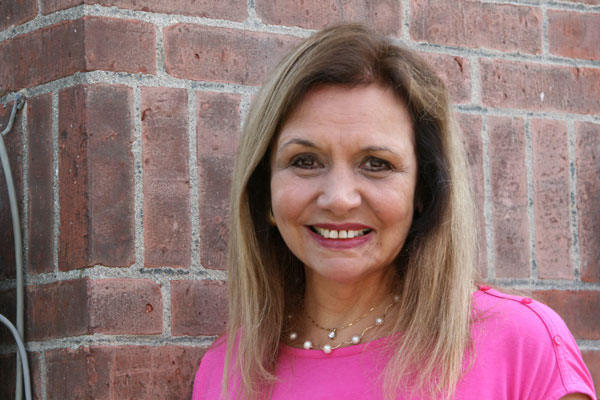 Donna Montaquila is the director of The HeatSmart Campaign, an initiative of Northwest Woolen Mills. Over the past nine years the program has developed into a successful national program providing energy efficient tools that allow households to reduce their heating cost and save energy while keeping warm within their homes. Prior to developing HeatSmart, Montaquila was advertising director for two newspapers and has been employed with two Fortune 500 companies. She has served on numerous committees and presently is a member of Women Ending Hunger at the Rhode Island Community Food Bank. She holds a Bachelor Degree in Marketing from Johnson & Wales University. Montaquila is a member of the Association of Energy Service Professionals. Read more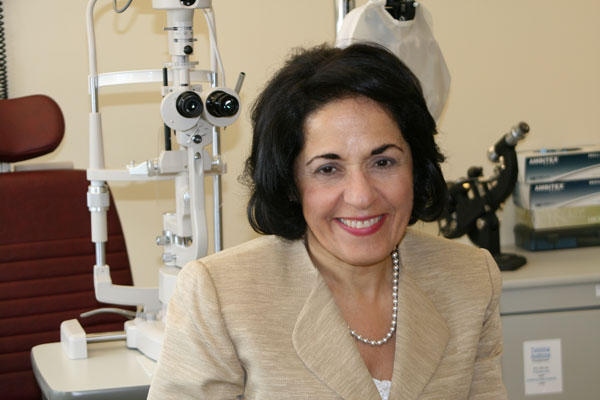 Marie Ghazal, MS, RN is a proven leader in health care, highly respected for over 33 years of dedication to reducing health disparities for Rhode Island's most vulnerable residents. Through her accomplishments as a registered nurse, health center director, administrator and now as Rhode Island Free Clinic's CEO, she exemplifies a strong leader contributing to transformative dialogue on collaborations, community partnerships and a robust, cost-effective health care delivery system. Ghazal holds a Master's Degree in Community Health from Boston University and a Bachelor of Science Degree in Nursing from University of Rhode Island. In 2011, Ghazal received the American Academy of Nurse Practitioners Advocate Award for Rhode Island. Read more
An 'Organization of the Year' will also be recognized by YWCA Rhode Island at the event.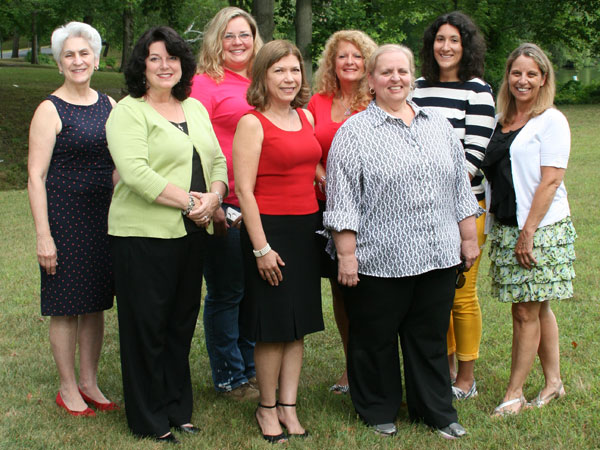 National Association of Women in Construction (NAWIC) No. 1 of Rhode Island, Chapter 52 has worked toward fulfilling its core purpose to enhance the success of women in the construction industry in Rhode Island since 1961. This organization provides its members with opportunities for professional development, education, networking, leadership training, public service and more. It hosts a CAD Design/Drafting Competition for high school students as well as The Block Kids Building Competition for children in grades 1-6. It is also involved with Construction Career Days, hoping to inspire young minds to consider construction-related career paths. NAWIC is an international association. Read more