2011 Award Winners
theme – peace, justice, freedom and dignity
Two hundred and forty three people gathered to support and celebrate 11 women at Kirkbrae Country Club in Lincoln on September 27 as part of the YWCA Northern Rhode Island 7th Annual Women of Achievement Awards. YWCA Northern Rhode Island appreciates the underwriters and attendees celebrating the following Women of Achievement: Betty Alder, Nancy Carriuolo, Marcia Coné, Joan Countryman, Gigi DiBello, Deborah A. Gist, Jodi L. Glass, Carolyn Mark, Gina M. Raimondo, Joyce L. Stevos, and O. Rogeriee Thompson. View the photo gallery.
---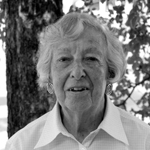 Elsbeth (Betty) Adler
grew up in Aachen, Germany. Losing their business and home, her family fled the Nazis in 1939 first to Guatemala and then to Providence in 1940. She married Carl Adler, son of the founder of Adler's Hardware in 1948. Her son Marc was born in 1951 and she went to work in the family business in 1957 and is still there today five days a week. She was involved in her local PTA and is active in the Rhode Island Chapter of Hadassah, the Women's Zionist Organization of America. She frequently records advertisements for Rhode Island's National Public Radio. Adler is also a longtime member of The Miriam Hospital Women's Association.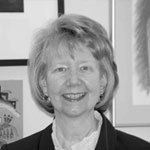 Nancy Carriuolo
, president of Rhode Island College, has wide-ranging experience in higher education. She is the author of over 30 publications with regional, national, or international audiences. She is a longstanding member of the board of the Journal of Developmental Education. She serves on the executive committee of the statewide Campus Compact and on the board of the Veterans Auditorium. Carriuolo is a member of the boards of the Tech Collective as well as the Association for Authentic and Evidence-based Learning. She was also the founding statewide leader of the Rhode Island Chapter of the American Council on Education's network of women leaders in higher education.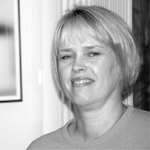 Marcia Coné
is founding executive director of the Women's Fund of Rhode Island. During her service, the Fund has invested over a million and a half dollars to individuals and organizations across the state to engage in social change on behalf of women and girls. Coné is a Rhode Island delegate for Vision 2020, a national project focused on advancing gender equality by energizing the dialogue about women and leadership. As a 2011 Rhode Island Foundation Fellow, she traveled to Scandinavia to experience countries where gender equality is more advanced than in the U.S., documenting her experiences on her blog,
SheCause.wordpress.com
.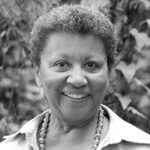 Joan Countryman
came to Rhode Island in 1993 to serve as head of Lincoln School in Providence. She retired in 2005 and was subsequently appointed interim head of the Oprah Winfrey Leadership Academy in South Africa. The first African American graduate of Germantown Friends School in Philadelphia, Countryman was active in the Civil Rights Movement of the 1960s. She supported the Student Nonviolent Coordinating Committee and helped found the Northern Student Movement, a group that focused on civil rights and social justice in the North. She chairs the Board of Directors of Rhode Island Public Radio.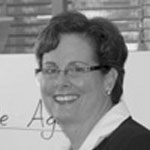 Gigi DiBello
has 25 years of experience in education and nonprofit organizations. She is the head of school at Sophia Academy where she succeeded founder, Mary Reilly, RSM. DiBello came to Sophia Academy from the Highlander Charter School, where she was a founding faculty member and middle school director. Prior to that, DiBello served as managing director at The Big Picture Company, an educational reform think-tank. Earlier in her career, she was training director at the Rhode Island Service Alliance, and the director of the Sarah Doyle Women's Center at Brown University.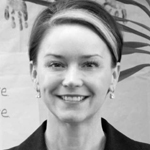 Deborah Gist
began her service as the Rhode Island Commissioner of Elementary and Secondary Education on July 1, 2009. Since coming to Rhode Island, she has visited every district annually to meet with students, teachers, school leaders, and community members. In August 2010, the U.S. Department of Education selected Rhode Island as one of the winners of Race to the Top, which will bring $75 million to the state to accelerate all Rhode Island schools toward greatness. From the outset, Commissioner Gist pledged that every decision she makes will be based on what is in the best interest of our students.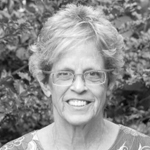 Jodi Glass
is an audiologist, consultant with Meeting Street, and community activist. Glass is founder and active member of many Rhode Island feminist organizations – Feminist Chorus, Feminist Resources Unlimited, THE THIRD WAVE, Raging Grannies, UNISONG, and Voices of Hope. She brought the Take Back the Night March to Rhode Island and established a chapter of the National Clothesline Project. Her work in District Court has been instrumental in demanding accountability and consistency in dealing with abusive men. She initiated change in Rhode Island's Hate Crime Statistics legislation, broadening coverage from those groups victimized based on "race, religion, and ethnic origin" to include those based on "gender, sexual orientation, and disability" bias. The bill passed and since then, she has coordinated hate crime training on behalf of the RI Commission on Prejudice and Bias.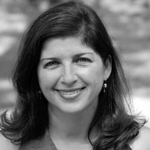 Carolyn Mark
has served as president of the Rhode Island Chapter of the National Organization for Women (RI NOW) since 2006. While Mark has dedicated most of her career to workforce and economic development, her passion is to empower women to participate in the political and legislative process as a means for advancing women's rights and status in Rhode Island. She also serves on the Board of Directors of Ocean State Action, is a founding board member of the East Greenwich Education Foundation, and is a founding member of the Healthy Kids RI Coalition which promotes comprehensive sex education for Rhode Island youth.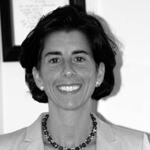 Gina M. Raimondo
has worked to make Rhode Island a better place for all its citizens. From co-founding the state's only venture capital firm to leading an effort to open the state's first women's homeless shelter in the capital city, her priorities have been to strengthen the balance sheets of small businesses as well as families struggling to pay their bills. Prior to being elected general treasurer, Raimondo worked as co-founder and general partner of Point Judith Capital. She has served as the senior vice president of fund development at Village Ventures, where she managed a team that established 12 venture capital funds nationwide. Raimondo serves as vice chair of the Board of Directors of Crossroads Rhode Island. She is also a trustee at Women and Infants Hospital and chair of its Quality Committee.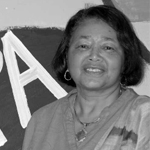 Joyce L. Stevos
is a leader in social studies and educational reform. Stevos has been active in the writing and publication of various history textbooks. She led a community group in developing the Trinity Academy for the Performing Arts Charter School. She is an adjunct professor in education at Rhode Island College. Her educational specialty is youth civic engagement. As a community leader, she has served as president of the Urban League of Rhode Island. She has served as incorporator and president of the Rhode Island Black Heritage Society. Stevos is a member of the ETA class of Leadership Rhode Island. She is also a member of the Governor Nicholas Cooke-Gaspee-Narragansett Chapter of the Daughters of the American Revolution.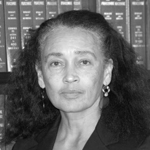 O. Rogeriee Thompson
currently serves as a Circuit Judge for the First Circuit Court of Appeals. Appointed by President Barack Obama and unanimously confirmed by the U.S. Senate, Judge Thompson is the first African-American and the second woman to serve on the First Circuit Court of Appeals. An author and consultant, she serves on several committees and boards. Some of her current activities include the Board of Trustees for the YMCA of Greater Providence, the Board of Directors for the Rhode Island College Crusade for Higher Education, Brown University Committee for the Fund for the Education of the Children of Providence, and Save The Bay Leadership Council. Justice Thompson is the recipient of numerous awards and honors. Most recently she received the Boston University School of Law BLSA Annual Lifetime Achievement Award.